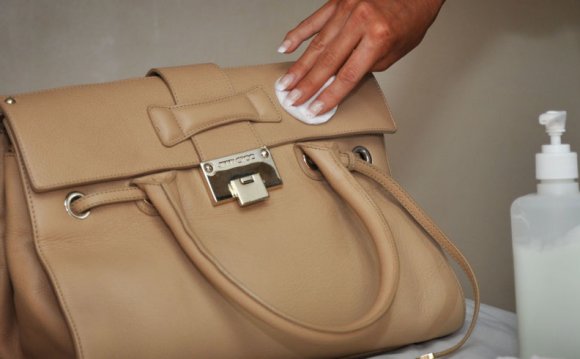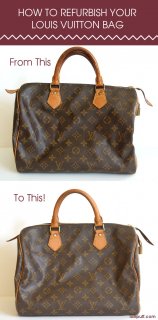 By Bebefuzz
Because of the desirability and quality of Louis Vuitton, there are many vintage pieces out there. While these bags are still fashionable, some signs of age are probably visible. This post will go over how to refurbish all of the usual areas that show wear, and how to make your bag look newer than it really is by lightening and evening the vachetta leather and brightening the metal fittings.
Here is our bag before any refurbishment. This charming Speedy 30 is 22 years old and is considered a vintage piece. As is, it's still very wearable, but we can make it way way better!
As you can see, the monogram canvas holds up very well. There is no tearing and very little wear to it. But, the metal fittings, lock, and zipper have lost their luster. Instead of shiny gold, it is a dull bronze accompanied with a little bit of rust. Also, the vachetta leather exhibits age. Vachetta leather is a beautiful leather that develops a patina over time. Some people love a darkened patina on their Louis Vuitton, but blotchy uneven patina is generally not desirable. Other than these two things, this classic vintage bag does not exhibit much wear at all.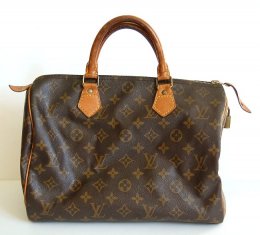 Luckily, we can fix dark blotchy vachetta leather and dull metal hardware!
psst... Btw, you can use this guide on most canvas and vachetta leather Louis Vuitton bags, not just Speedy bags!
What You Will Need to Refurbish your Louis Vuitton Bag
1. Paper towels
2. At least 5 q-tips
3. BlueMagic metal polish cream
4. 1 Mr. Clean Magic Eraser
5. Cadillac boot & shoe care leather conditioner
6. Clean soft cloth (not pictured)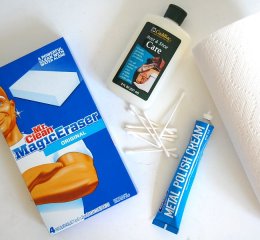 I strongly recommend Blue Magic metal polish cream due to its effectiveness. It fights the tarnish and gunk, while not disturbing any etching and brand markings. Do NOT use metal polish on plated hardware. For example, Chanel frequently uses gold-plated hardware on their bags.
I also strong recommend Cadillac leather conditioner. I've tried and used MANY different leather conditioners including Apple and more high-end conditioners, and Cadillac is the best, most versatile one that I have tried. Used reasonably and sparingly, it is one of the few leather conditioners in the market that will not darken vachetta leather, while noticeably re-hydrating it.
Now, let's proceed with how to make your bag look amazing!
Fixing Dull Brass Hardware
STEP 1: With a dry paper towel, try to wipe off as much of the rust around any of the fittings.
Look at all that rust that built up over the years!
STEP 2: Now, using the q-tips, buff the small metal fitting pieces with a small amount of metal polish cream. Try not to get any of the cream onto the leather.
STEP 3: Using a dry paper towel, firmly buff the metal pieces that have received metal polish treatment. Keep buffing until the metal is shiny and no longer giving you black residue.
The left metal fitting and stud has not been polished. The right one has been polished and exhibits a gold mirror finish!
Before and after metal polishing. Huge difference!
STEP 4: Buff larger metal hardware such as the lock as well. Instead of using a q-tip, use a paper towel for both polish cream application and buffing. Locks will require this step to be repeated a few times before it is shiny.
And, here is the bag after all of the metal hardware have received polishing. This included the zipper as well.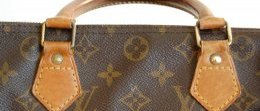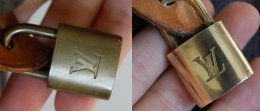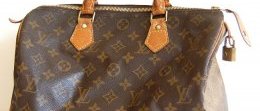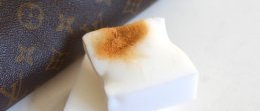 Source: www.lollipuff.com
Share this Post