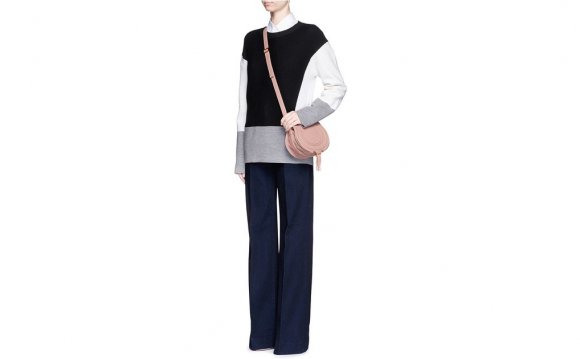 **SHIPS IN 2-3 BUSINESS DAYS**
Inspired by handbag-fan feedback and offered in a limited quantity, our crossbody is the perfect bag whether you're on the go day or night. Want to change up your style? Simply remove the chain strap and you've got yourself a simple clutch.
+ Turnlock closure
+ Removable cross body strap
+ Two interior pocket for essentials
+ Exterior zip pocket
+ Mildew resistant wool base
+ Full grain American leather lid
Base Dimensions (Height x Width x Length) listed in inches not including the straps: 6 x 2 x 9
Strap Drop Length: 22"
All of our products are ade in America with a portion of each bag constructed from military surplus material. There is a chance that material color may vary slightly from bag to bag. That is the beauty of upcycled military surplus. Be confident that your bag will look similar to those shown in the above picture, but be aware that slight color variations are what make our bags so beautiful and one-of-a-kind.
Source: www.swordandplough.com
Share this Post