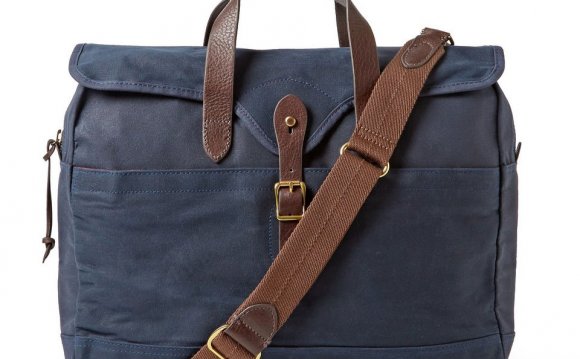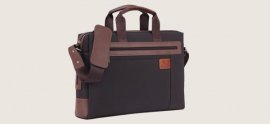 You jet to the office with a laptop in your arms and a stack of papers clutched in your hands. The board meeting is today and you're mentally on point. Oh wait, your laptop battery is dead and you left the charger back at home.
When it comes to the business world, there's more to being a professional than just being considerate and cutthroat. Organizational skills play an important role too.
Back in grade school if you left your homework behind you'd get an F. In the workplace, that could mean something more serious like your job. Work is already hard enough, why jump through hurdles if you don't have to?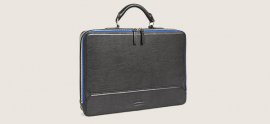 The point is a laptop bag is an invaluable investment that once you own, you'll wonder how you ever lived without one. It's about more than just protecting your electronics, it's about making sure all your gear is within an arm's reach at all times.
Need a pen to sign a contract you just spent two hours negotiation over? Don't worry, you have literally "got this in the bag". Meet someone who can help you network into higher paying employment? You've got business cards tucked away waiting for this moment.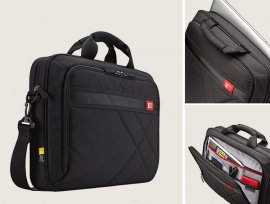 Even hunger and high vending machine prices can be warded off with a single pocket zip that reveals a glorious pocket of snacks. You get the idea, there are so many things all men carry to work on daily biases, I could go on.
To help you, I've put together a collection of the top 23 best laptop bags for men. Each is masculine, fashionable and makes staying organized an effortless task. These manly bags might actually end up making you money when promotion time rolls around.
Banuce Waterproof Leather Briefcase
When it comes to electrical hardware, the rain can be quite unforgiving. Give yourself and your gadgets a sense of confidence with the waterproof oxford fabric on this men's Banuce leather briefcase bag. There's also elegant touches of brown leather trim for a smooth, contrasting finish that's pleasing on the eye.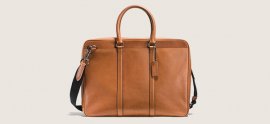 For the interior, size runs small however, most 14″ laptops are sure to fit, while 15″ laptops may be a bit more snug depending on their design. You'll also find a single large pocket for files and documents, and three additional pockets for storing things like your power cord, pens and cell phone. The largest single pocket comes with a velcro closure and surprisingly fits an Apple iPad with ease.
Overall, this briefcase bag is both classy and compact. Not to mention, quite professional yet still casual and cool in tone.
Ben Minkoff Eton Leather Laptop Briefcase
With room for a 13″ laptop plus an elasticized strap, three pen loops and interior walls, this is one well-planned out leather briefcase. On this exterior of this sharply styled brief you'll find beautiful black leather with two embossed arrows at the bottom. For contrast, Ben Minkoff added a thin blue strip around the metal zippers for a eye-catching impression.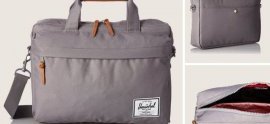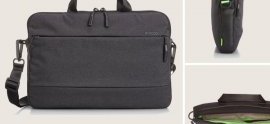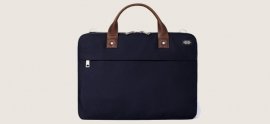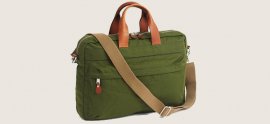 Source: nextluxury.com
Share this Post