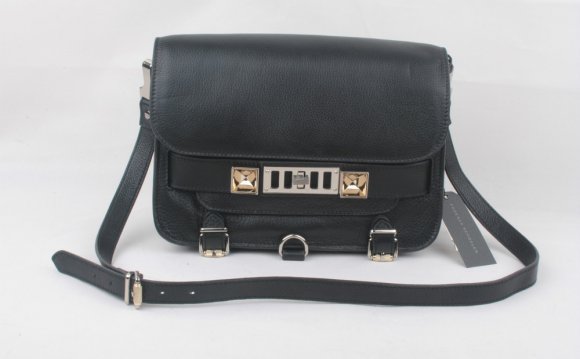 Classic leather satchel in three sizes, good as a handbag, day pack, or iPad / tablet bag.
So, I was overlooking Loch Ness real early one crisp March morning with nary a cloud nearby, just having a little quiet time by myself, when I looked down from the bench and couldn't believe me two eyes. Right before me were 5 long dark shadows, slowly cruising in the same direction, just below the surface. They looked like they were about 20 - 30 ft. long and kind of fat with long thin necks and tails. I watched them for a bit and then ran upstairs to grab the camera and tell Suzette. Of course, when she finally got out of bed and downstairs, they were gone.
Okay, I know you're probably shaking your head a little, rolling your eyes and probably just breathed out some air in the form of a slight laugh and said, "This guy's a total idiot". And the reason I know that's what you probably did is because that's what Suzette did. Just the facts, ma'am. Really. I'm not kidding. It's what I saw. Why would I lie? Steve "The Nessy Hunter" Feltham, who had been living there for 20 years watching for Nessy, was very disappointed that I didn't get any pictures, but at least he believed me.
Whether or not you believe that, believe this; the satchel is the bag I pack in my suitcase when we travel to cool places like Scotland and I know I'll be wandering on foot quite a bit. So, we went around Scotland and I used my satchel as my main daily bag. The large satchel just so happens to fit my big camera and a couple of extra lenses. The satchel is the ideal bag for carrying the bare minimum around for a day while staying prepared.
Source: www.saddlebackleather.com
Share this Post