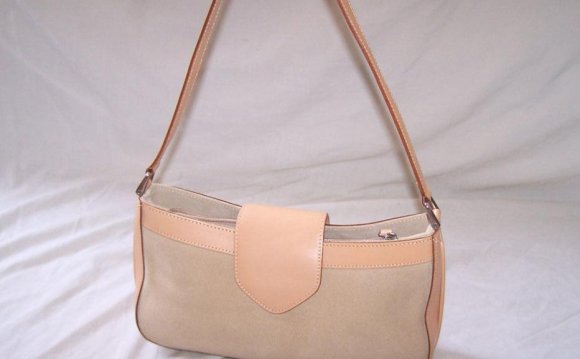 While rolling suitcases, nylon duffel bags, and canvas backpacks all have their place, sometimes you find yourself in need of a leather briefcase or weekender bag. As with any other leather piece, considering the quality of the leather is crucial to picking a piece that's going to look beautiful as it takes a beating from years of regular use.
When choosing a briefcase or work bag, consider what you need to carry to and from the office everyday. Check the size of your laptop, determine how many books and notebooks are really reasonable for you to carry, and decide what silhouette you want. Most briefcases are expensive, but just because they come with a designer name affixed to the tag doesn't mean that the quality, or let's be honest, the style, is what you want. Decide first of all whether you're looking for brown or black, and determine whether you want a more rustic look or a dressier style.
A classic choice that can be dressed up or down is Lotuff's bridle leather briefcase, or a burnished leather briefcase from Brooks Brothers. Or, go with the Nubran briefcase from Ted Baker, Dunhill's Duke leather briefcase, or J. Crew's distressed leather satchel. If a briefcase isn't for you or your back, you can also consider a leather backpack, like this sleek quilted option from Ralph Lauren, a grained-leather version from Maison Margiela, or a light brown version by Shinola. You can also consider a work-sized tote to carry on your shoulder or in your hand, like the shopper tote from MCM Lowe.
When selecting a piece of luggage to get you through weekend trips and other short jaunts, determine how much space you need and how you like to carry your bag. Is a shoulder strap important to you, or do you prefer a bag designed to be carried by hand? How much internal organization do you need? As when shopping for a briefcase, you'll need to determine your color of choice and your preferred aesthetic to start narrowing down the options. Some beautiful examples of duffels that work with many styles and in many situations are Ralph Lauren's core leather duffel bag, or Lotuff's bridle leather duffel bag. Or if you're looking for something that's a little easier on the wallet, Marc Jacobs weekender is a great option.
When shopping for a bag or a piece of luggage, the hardware can help you judge the quality of the leather used to make the bag. Latches, buckles, zippers, and other pieces of hardware should all be of good weight, and look both polished and thick. The materials that are most commonly used for hardware include brass, nickel, and steel, and it's also advisable to have in mind what you'd prefer, if matching your new bag's hardware to another piece you own is a priority for you.
As with a belt or a wallet, you should also examine the construction of the piece you're considering. Is the stitching straight and tight? Do the edges of the leather look neat? Are the details consistent and well-proportioned? Have the edges been turned and sewn, if possible, or left raw? Does the maker appear to have chosen fully-tanned and top-quality leather? Check both the outside as well as the reverse side or inside of the bag you're examining, and make sure that everything looks to have been done well.
Source: www.cheatsheet.com
Share this Post