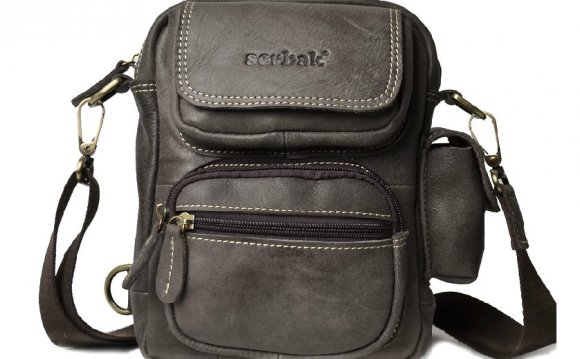 Vintage backpacks and rucksack backpack retro styles
At Serbags, we are committed to providing a comprehensive collection of highest quality, stylish, tasteful and highly functional canvas backpack for men and women of all ages.
Established in 1995, with a fast increasing number of our satisfied clients and our commitment to quality and variety in canvas rucksack has earned us the reputation for being the best in the industry.
We have the finest selection of the trendiest and cute canvas backpacks for women in cutting edge designs, unique and visually appealing colors at affordable prices.
Shop our huge selection of Canvas Backpacks to match every style and budget. FREE SHIPPING over $75 at Serbags.
Serbags
Manufactured by: Serbags
4.9 based on 527 reviews
The Canvas Backpack Serbags Collection for Men & Women
Have you ever searched for the perfect canvas backpack to accompany you to school, at work or on your casual daily activities?
How about some travel backpacks for city breaks, business meetings or outdoor adventures?
Perhaps some multi-functional canvas backpacks to adapt to all your needs?
Welcome to Serbags! We have one of the largest collections of canvas backpack styles, models and designs to meet your needs and exceed your expectations.
What Will You Find in the Rucksack Backpack Collection?
We built our reputation on our top quality products and we are proud to have become one of the most distinguished brands in the industry. Our present canvas backpack collections consists of modern and vintage-looking backpacks for men, cute and stylish travel backpacks for women, heavy duty backpacks, student backpacks and many more.
But let's take a closer look at our canvas backpacks and see what makes them so desirable!
1. Fine Quality
A Serbags canvas backpack will always be a staple of quality and attention to detail. Our products feature premium canvas, resilient to wear and tear, cotton lining textures, genuine leather reinforcements and design elements, and so on.
The canvas we use to make vintage backpacks or outdoor backpacks is carefully treated to be able to carry all your belongings in urban and natural environments without any concern for safety or durability.
All our canvas backpacks are made to last without losing their appeal. Canvas is a durable material which is also easy to clean and maintain, without losing its qualities. The cotton lining inside protects all your belongings from scratches or handling.
2. Incredible Functionality
We understood a long time ago that our modern world was rapidly changing, permanently searching for ways to adapt, to transform and evolve. This is why our fashion, casual, work, school or travel backpacks mix form and function in a sophisticated manner.
- Many of our canvas backpacks come with padded laptop compartments (for 13" laptops or 17" laptops) and interior pockets for smartphones, e-readers, tablets and all modern gadgets you can think of.
- You don't have to worry about carrying books, office papers, hiking gear, weekend clothes changes, sports equipment, and many more – our backpacks are provided with exterior and interior pockets, interior zipper pockets, secret pockets, credential pockets, sleeves, safety systems, sturdy clasps and buckles and so on.
- Many of our student backpacks come with a physiological curve back carrying system for optimal carry and support.
- The Serbags backpacks for men come in various sizes and shapes, making them reliable companions for car, train and plane travels.
- The heavy duty backpacks are perfect for outdoor adventures, featuring metal brackets and reinforcements, able to sustain heavy lifting and mechanical wear and tear without getting damaged.
- Many of our canvas backpacks, no matter their style or purpose, come with padded adjustable shoulder straps for comfort.
- Featuring metallic and leather buckles and clasps, magnetic quick snaps, premium zipper closures and metallic finishing, and genuine leather flaps our backpacks are a staple of safety and durability – not to mention looks and style!
3. Surprising Versatility
You may want a canvas backpack for school, a canvas and leather backpack for work and a rucksack backpack for casual daily activities – but how about having a modern, trendy, gorgeous canvas backpack to meet all these needs? Many of our canvas backpacks, travel backpacks, outdoor backpacks, heavy duty backpacks and student backpacks are convertible – they can easily transform into messenger bags or briefcases, depending on your needs.
Source: www.serbags.com
Share this Post