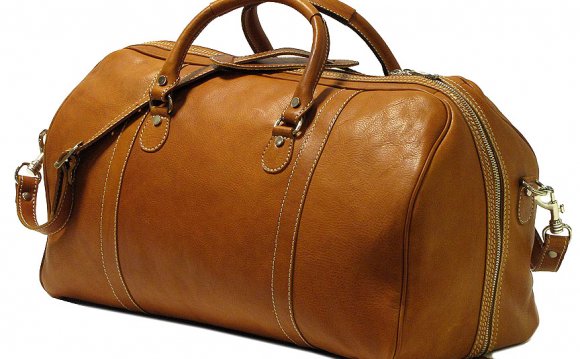 100% Leather Duffle Bag. We offer the best duffle bags for the travelers who all aspire to be: adventurous, elegant, and innovative. Our versatile mid-size duffle bag features fold-end design that opens to allow extra room and ease of packing. The perfect weekend carry-on bag. It comes in rich brown suede, trimmed with our classic Walnut leather and lined in waterproof fabric. This classic duffle bag is both elegant and durable.
Specification
Closure: Zip close.
Interior: Front with one utility compartment zip close along with small zip pocket; back has a zip close pocket; 2 wheel pull trolley; one handle to hold horizontal and one vertical.
Dimension: 20 X 08 X 12 Inch
Travel Luggage Trolley Bag
Color : Black/Brown
Rich in look, Gives the real professional feel.
Waterproof Bag
Adjustable straps.
Made from 100% Genuine Leather.
Distinctive Leather Smell.
Chrome finishes hardware.
Strong & Lightweight.
Warranty: One year against manufacturer's defects (Stitching, Runners, Zips Lock, Fitting etc).
Source: www.hugme.fashion
Share this Post