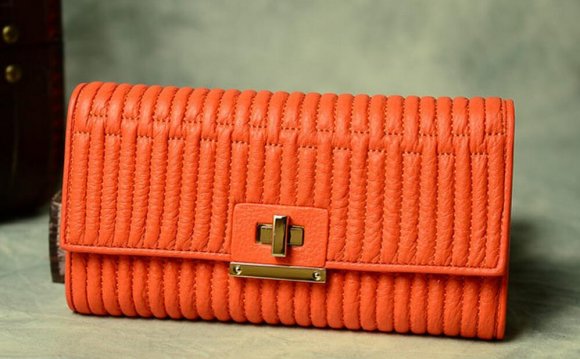 A polished, oval, brass plate is the finishing touch on this stunning, yet understated purse. Genuine leather straps, zipper enclosure, internal pockets, and solid construction, mean you can be as proud of this elegant purse as the cause it helps.
The orange fabric contains hints of shimmer making it a perfect statement piece.
Throughout history, women have often been marginalized, and when part of a minority people group within a society, they are pushed even further to the back.The estimated 1.2 million minority people in Thailand are stateless and cannot work legally. Many girls end up in prostitution in order to survive. Our Professional Purses are made with dignity by a group of minority ladies in Chiangmai, Thailand.
Great way to show your support for ending violence against women with the UN "Orange Day" campaign, observed on the 25th of every month!
Our professional purse is also availible in a smaller size
Designed by Made for Freedom in conjunction with Dream Weaver

15" x 11" x 2" tapers in slightly at top
Easily fits a manila file folder
Handmade
Genuine leather straps
Zipper enclosure
Internal zipper pocket
Source: madeforfreedom.com
Share this Post