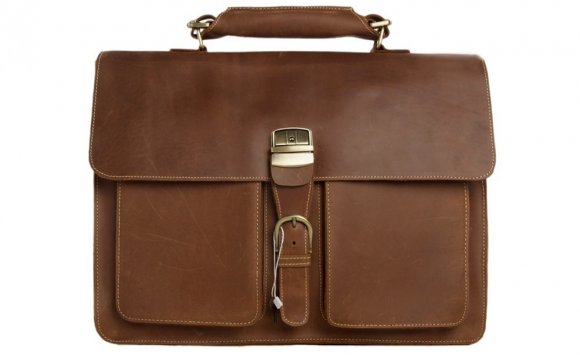 Are you looking for a durable, stylish, and timeless bag? Look no further than leather! A leather messenger bag or briefcase is a timeless, universally beloved accessory appreciated by men and women who cherish the understated burnish and unique smell that only premium quality skin can emanate.
It really does not matter what type of life you lead, a high quality leather bag can fit into your lifestyle. The personality that our leather collection possesses is unbelievable, and they contain a fashion-forward style that will be trending for years to come. You can look casual and sophisticated all in one, and as you change your attire, your bag will take on a whole new personality.
Our commitment to quality has made it possible to craft stylish messenger bags for men and women that are equipped to handle every day needs. Whether you're looking for a brown leather briefcase for work, a black leather messenger bag for a night in the town, a distressed leather bag for school, or a comfortable leather rucksack for hiking, you will find it at SerBags. We offer a huge array of bags made from premium quality leather that are styled with durable metal clasps, exterior pockets, interior compartments, and high-quality zippers.
The Serbags Leather Messenger Bag Collection for Men & Women:
Our leather messenger bags, briefcases, and backpacks collection currently showcases 75 unique models of varying shapes and sizes. Within the collection you will also find wallets, backpacks made from canvas and leather, organizers, duffle bags, and totes.
Premium Quality Leather
Are you looking for messenger bags made from the highest quality leather? Serbags offers durable full-grain briefcases and messenger bags that can fit your large and small possessions. Our collection also features vintage American crazy horse handmade leather, genuine Italian leather, and top grain leather satchels, to satisfy any budget. All our bags are perfectly stitched to compliment the vintage flair and increase durability and sturdiness.
Incredible Functionality
A vintage leather messenger bag for men or women shouldn't only be stylish. It also has to be functional. For many years, leather messenger bags have been associated with outgoing & busy urban professionals. Our staple designs have come a long way, turning into adaptable, timeless, and highly functional accessories.
You will notice, browsing through our gallery, that our leather messenger bags complement various lifestyles. Some models are fitted with multiple interior pockets, so as to accommodate laptops, books, and other important objects. Other models, designed for traveling are fitted with side pockets, adjustable shoulder straps and flaps for extra protection. Many of our leather messenger bags also feature interior zipper pockets, quick snaps, magnetic snaps, buckles, clasps, and padded shoulder straps for added comfort.
Unparalleled Versatility
We understand that life unfolds at a rapid pace and changing bags can be a tedious undertaking. This is why we pride ourselves in crafting messenger bags that can fulfil multiple functions. Depending on the model of sleek or distressed leather messenger bag you choose, you can use it for work, travel, or a quick weekend getaway. Classy and stylish, our handmade leather messenger bags can be worn in urban as well as rustic context, blending with any type of outfit or personality.
Source: www.serbags.com
Share this Post