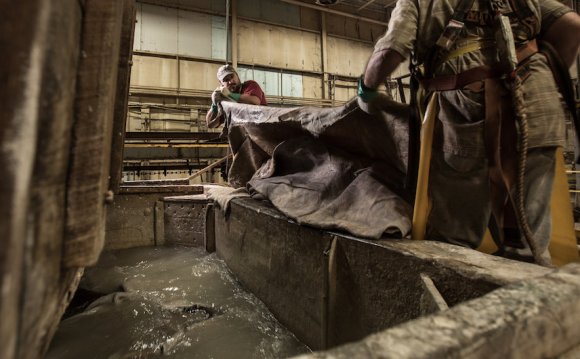 Main Material: Domestic US Genuine Leather
Hardware: Heavy Duty Metal Parts
Closure: Zipper
Gender: Unisex
Pattern Type: Solid
Size: 16.5"L x 5"W x 12"H inches
Weight: 3.4 lb
There are many things to be said about a bag at first glance. For instance, think about the one thing that caught your eye when looking at a bag you are thinking about buying. It is typically that characteristic that makes you love or hate the bag in question.
The Handmade Leather Briefcase is a stunning bag with lots of functionality. When looking at the bag, there are two things that really stand out. First, is the amazing organizational pockets that are located on the front of the bag. Secondly, is the stunning leather that was used to construct this Dispatch bag.
These two characteristics bring the bag to life. There is a total of five pockets on the front, but that is not the end of the exterior organization that is available. There are also pockets on each side of the bag, and a zipper compartment on the back. You can access most of your items without even opening the main compartment of the bag. This is great when traveling and need to access things quickly.
The main compartment of this multifunctional travel weekender bag has a zipper closure. There is a vast amount of room to fit all your everyday necessities. There are three pockets on the interior wall. Two are open, while the other has a zip closure.
There is one adjustable shoulder strap which can also be worn cross body style. For anyone who loves organization, the Vintage Handmade Bag is filled with possibilities. It contains the right amount of style to have you looking good while carrying it.
Source: www.serbags.com
Share this Post