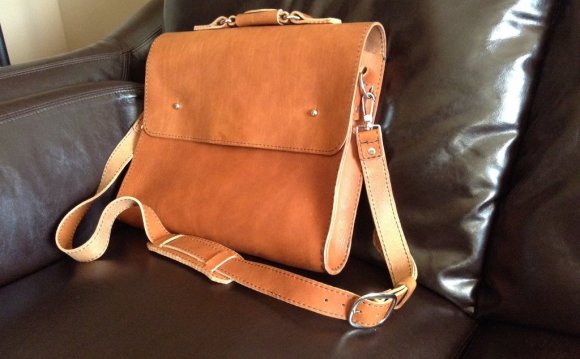 SIZING
If you do not know if your lap top will fit please contact us. We suggest you go two inches up than the size of your biggest item.
For 11 inch lap tops get 13 inch
For 13 inch lap tops get 15 inch
For 15 inch lap tops get 17 inch
as so on.
COUPON CODES
Coupon Codes cannot be used for
PLEASE NOTE COUPON CODES ARE NOT APPLICABLE ON
1)Custom Orders
2)Altered listings
3)Items that are exchanged or upgraded.
4)On listings that say new item or sale
5)lay away
6)Buffalo leather bags
7)Bubble Lamb leather bags
8)Alligator bags
9)Italian leather
If you are not sure coupon code is applicable to your order please contact me beforehand. As your item will not be made if coupon code does not apply to you.
Re Exchanges
We reserve the right to exchange an item on a case by case basis. But if we accept an exchange there is a 20% restocking fee and the rest of the monies will be added towards your next item. Once you pay for the difference of the exchange item we must receive the item within 7 days.
Regarding strap length
Each cross body strap will be between 45 to 50 inches
Each Back pack convertible strap will be between 55 to 60 inches
If you need longer than this because you like to carry your bags very low or because you are above 6 feet, additional charges will incur above those strap lengths.
Regarding Custom Work
We do custom orders based on our designs, within 2 -3 weeks. Custom orders based on your design or picture can take longer. If for some reason a strap or handle are not what you thought it was going to be, we reserve the right to redo/fix remake the problem within two weeks of receiving the bag back.
If we accept a return it must be returned to us within 7 days or the return agreement will become null and void on the 8th day.
Regarding missing options
if you ordered a custom bag and its for some reason its missing a pocket or a pen loop, the bag can be sent to me at my expense as long as its sent flat rate or the cheapest option available. If the cheapest option is not used I will refund the amount of the cheapest option. For example a medium flat rate box is 12.35 from New York to California.
Regarding stitching colors
you asked if I could sew the bag in white but then you did not mention it under notes to seller, then its not considered as part of your order. If you do not ask for a custom listing or mention it, it cannot be customizes. We cannot resew a bag of a different color because you forgot to mention under notes to seller what color you wanted.
Initials
All initials need to be purchased and added under notes to seller at check out, not in conversation as I do not check every conversation but I do checks notes to seller with every purchase. We only have letters and we do not use symbols.
At check out
I will gladly make what you have ordered and left notes to seller at check out. Whatever you leave at check out is what I will make. I will not make an item based on conversation, conversations is where we talk about what will be made and then when you purchase you tell me what you want.
Leave all the notes you like under notes to seller, and do not purchase until you are clear. Once you purchase I will make what you ordered, once I make it I cannot remake it for something you forgot to mention or leave out at check out.
Source: www.etsy.com
Share this Post