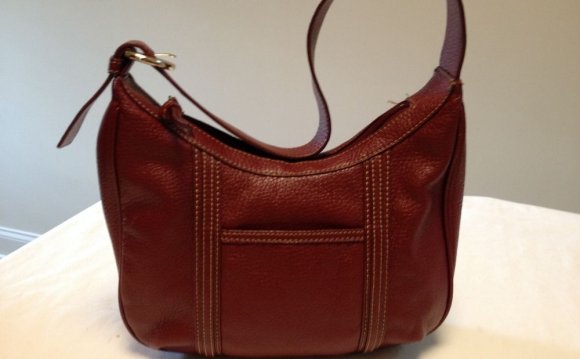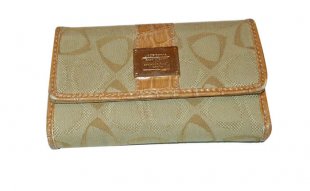 Liz Claiborne was a fashion innovator who founded her company in 1976, and her timeless items became an immediate hit. The fashion icon passed away in 2007, yet her legacy still remains in her current designs. The essence of the famed designer is in her classic designs, which she had her own hands in creating. Many still seek her items, from vintage to new Liz Claiborne handbags.
What to Look for When Buying Classic Liz Claiborne Pocketbooks
There are certain tips that shoppers should be armed with before seeking a classic Liz Claiborne handbag, especially when seeking a vintage purse, in terms of materials and the designer's style, the price range a buyer might expect to pay, how to purchase a gently used bag, and how to steer clear of counterfeit Liz Claiborne items, which are still flooding the market.
Liz Claiborne Vintage Style
Liz Claiborne held a classic style in the '70s, '80s and '90s, when the designs were especially popular. Liz Claiborne was also known as a budgeted brand that was affordable, yet stylish, for many women. Liz Claiborne Classic pocketbooks were typically fashioned of manmade materials, such as polyvinyl, or "pleather." However, some of the designs were leather, often textured, and sometimes dyed in color. The leather bags were often modeled after messenger bags, with lengthy straps and darker brown dyes. Some of the leather products were textured to model a crocodile skin look and accented with buckles and brass. In the 1980s especially, the Liz Claiborne logo was a triangle, which was often patterned across the pocketbooks, with a circular logo with the triangle in the middle typically sewn on in the front.
Pricing on Classic Liz Claiborne Pocketbooks
Liz Claiborne did not sell at a high price point in the days when the name reigned in fashion. With Liz Claiborne's tradition in budget fashion, that carries over with the vintage Liz Claiborne bags on the market. Typically, buyers are not paying astronomical costs for a Classic Liz Claiborne pocketbook, and they are still moderately priced. If a listing is elevated in price, it is likely one to avoid.
Purchasing a Gently Used Liz Claiborne Bag
It would be an ideal world to purchase a "new with tags" (often abbreviated on eBay as "NWT") Liz Claiborne vintage purse. The likelihood of locating one is rare, but possible. A buyer seeking a new vintage one should type into the search bar at the top of eBay's website, "Liz Claiborne New Vintage Purse, " and some may appear. There may also be the possibility of new bags without tags, abbreviated as "NWOT" and disclosed as such by the seller. If a purse has a tag, it will have the Liz Claiborne signature logo from the time, which will read, "Liz Claiborne Accessories." Other purses from Liz Claiborne with the Leather Co., will state on the tag, "Leather Co. Liz Claiborne." For bags that are not new, it is best to seek those specified in excellent or gently used condition, and read the details of the listing. A seller should specify if the purse has any scuffs, tears, stains or other defects. Buyers should feel free to ask questions.
Avoiding Fake Liz Claiborne Purses
The counterfeit market was and remains as rampant as it did in the day when Liz Claiborne bags were all the rage. Classic Liz Claiborne women's handbags listed could possibly be counterfeit. How can a shopper steer clear of a fake purse? There will be differences in the workmanship of a legitimate product versus one that is a copycat. The replica will have lower quality material, and the stitching may appear imperfect. Logos are often not perfect, and if there are labels, the writing is often crooked. A genuine Liz Claiborne pocketbook will have the classic label with the triangle mark, as well as a copyright date and notation where the handbag was manufactured. If a bag does not appear authentic, consumers can click a link within the eBay item to alert eBay if an item is counterfeit, as the selling of counterfeit items is not permitted on the site.
Source: www.ebay.com
Share this Post