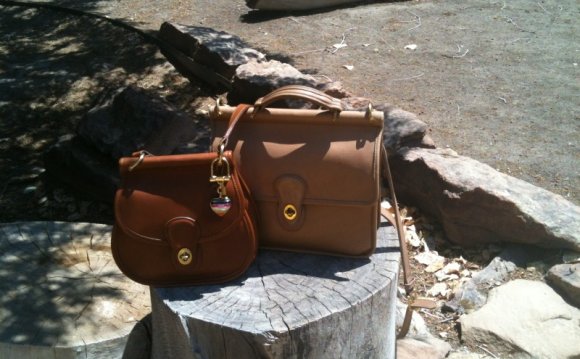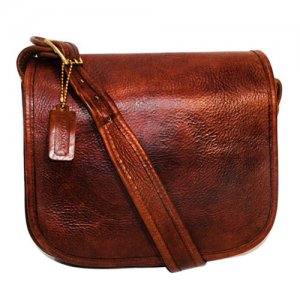 Coach bags are exceptional, beautiful, and classic. They are still being manufactured, but many people prefer vintage Coach leather bags because they are collectible and have that great "used" vintage look. Whether you want a vintage Coach leather bag or leather wallet because you are a collector of vintage purses, or because you want one for your purse collection, there are some things to consider when buying one.

Types of Leather Used
Many different types of leather have been used throughout the years that these iconic handbags and purses have been made. This is one of the easiest ways to tell how old a Coach bag is, and may make a difference to those collecting or wanting one for their personal use.
Leather Type

Explanation

Most common leather type used.
Heavier cowhide was used in vintage purses than was used in more modern ones.
Vintage products were handmade by individual artisans.
It had very specific tanning and processing, similar to baseball glove tanning and processing, which provided the bag with extra durability.
Chroming was also used; this process filled in most of the leather grain, which gave a slicker appearance.
Glove-tanned cowhide darkens over time, and also scarred easily.
Very durable.
Stopped being used after 1990.

Exotic Leather, including buckskin, Nappa, calfskin, ostrich, buffalo, crocodile, python

Buckskin was used during the 1970s for sides and bottom of bag.
Calfskin and Nappa were used for smaller items during the same period and produced a different appearance.
Ostrich, python, crocodile, and buffalo leathers are more common in modern bags, but generally only for special edition lines.

Full-grain Leather

Typically found on more modern bags (early 1990s).
May be dyed different colors.
Less affected by moisture.
Partially waterproof, but does not have the patina that vintage bags have.
NOT considered vintage.

Typically found in bags from the 1970s, 1980s, and early 1990s.
Many vintage Coach Italian bags used this type of leather.
Suede is considered less durable.
More expensive when they came out and more difficult to care for.

English Bridle Leather

Typically a special edition line leather.
Used in briefcases, belts, and satchels.
Typically cowhide leather, with a heavier weight, though tanned and finished with a different process.
Typically mahogany or British tan, though belts were typically dyed black.
Mahogany was the least common color, so these are generally more collectible.
Processing this was more labor-intensive.
True vintage Coach bags were made completely of bridle leather, even trims.
Usually made in Italy, Costa Rica, Mexico, and the United States.

British Tan Leather

Very difficult to distinguish between this and bridle leather.
It is actually the same as bridle leather, but it is just dyed and tanned differently.
Mainly found on executive items and considered more luxurious.
Generally a full-grain leather that was dyed with special oils, waxes, and lanolin.
Highly sought after by collectors because it ages so distinctly.
One of the only ways to determine which type of leather was used is by the serial number stamped on each individual item.
Vachetta leather was also used, but generally only as a trim. It is a raw leather that is left un-dyed and changes to a deep honey color over time. However, the bags themselves were not made with Vachetta leather. One bag that includes this trim is the Coach Whipstitch in the Poppy line.

Interior of Vintage Coach Leather Bags
Most vintage Coach Bags had no interior lining, though Sonoma bags had a striped lining made of fabric that was usually purple, black, or navy blue. Interior linings became more popular in the late 1980s. The bottom inside of the vintage Coach was generally made with one piece of leather that went up the sides. It was usually reinforced with heavy stitching around the edge. There is also a seam that goes through the middle.
Source: www.ebay.com
Share this Post