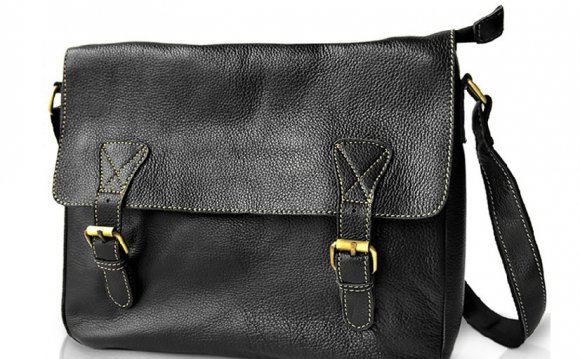 If you are a professional, nothing will look sleeker and stylish as carrying around a leather briefcase. A leather briefcase is a great bag if you have a lot of documents or things you have to carry around. It is an understated accessory that can pull together a look, especially if you want to look as professional as possible.
Those who are shopping for leather briefcases should look for these qualities when they are considering buying a leather briefcase for their use.
Leather Quality
The first thing you should take note of when buying a leather briefcase is the quality of the leather. You can usually tell if something is of good quality leather by checking it out in person. You should take a look at the color of the leather and how it feels in hand. Good quality leather should have a solid color and not have too many splotches. You should also touch the leather to check its quality. Good quality leather should feel soft and supple.
You will be using the leather briefcase for a long period, and if you want it to last, it should be made of good leather. Leather should also look better as it ages, especially if it is of good quality. You should skip on buying briefcases that are not made out of real leather, since fake leather briefcases are of poor quality and will break easily.
Size and Number of Compartments
Try and pick a leather briefcase that will suit your needs. Do not pick out something too small that you can not practically fit all that you need inside. You should also not go overboard and choose a large bag; this can make it harder to carry around. A good sized back will be comfortable to carry around and will fit all the things you need inside of it.
Another thing to consider with size is the number of compartments that a bag has. You must pick a bag that has a reasonable number of compartments. The more compartments a bag has, the more flexible it will be for your needs and uses.
Price of Leather Bag
Leather briefcases can get pricey, but that is a well-earned expense. You will be paying for quality after all. You should stick to a budget when you buy a leather bag. A good number of them can be expensive, but there are a few places offering leather briefcases for a reasonable price.
If a leather bag is too cheap, you should not buy it. A good quality leather briefcase costs money, and cheap leather briefcases will only mean that it is of poor quality and construction.
Type of leather briefcase
Briefcase bags come in several different types. Each different type has a different number of pockets and a different style of carrying. You should pick out a briefcase type that will suit your preferences.
Source: www.ccd-inc.com
Share this Post