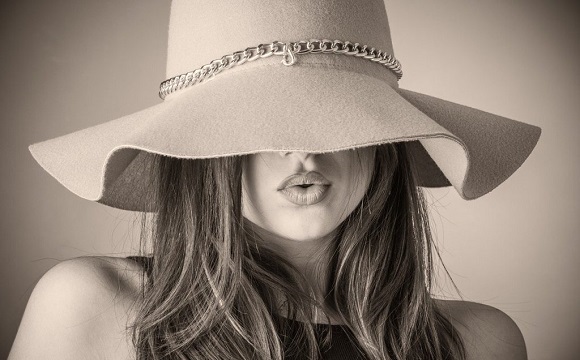 Women's hats are so rooted in the ladies wardrobes that going into public is practically impossible without them. At different times, the role and design of the headgear has changed. Did you know that in ancient Egypt, the presence of a headdress and its size were signs that determined a royal person? Such a hat was worn on a wig, and people's hair was shaved baldly. So try in such a complex design on your head slouching or scurrying around. All hurrying, abrupt movements give way expressively-slow and regally majestic uniquely.
Fashion has changed. The standard of beauty changed too. Democracy and versatility have become fashionable in recent decades. However, the noble townspeople of Europe of the Middle Ages were prescribed to wear such a hat as genin. Genin is a high cone-shaped garment (about 1 meter high). It is believed that the genin was invented and brought into fashion in 1395 by Isabella of Bavaria. Only after a hundred years, it disappeared from the lair clothes, but did not cease to exist at all, it was worn by masons. Perhaps the passion for this kind of headgear has become a rare example of the paradoxical effect of a fashionable costume on fashion in architecture. Indeed, in order for a noble lady to enter the building, it became necessary to increase the height of the doorways.
During the Middle Ages, a woman went to pray in church hats (in many religions it is still accepted to this day).
Today, of course, height and splendor of the headdress do not determine the status of a lady and her commitment to fashion trends. Nevertheless, some of those times still stayed. Although today the ideology of gender equality dictates its own laws, we are deeply convinced that true femininity will always be more attractive to the opposite sex than unisex.
Image by Pera Detlic from Pixabay
Share this Post