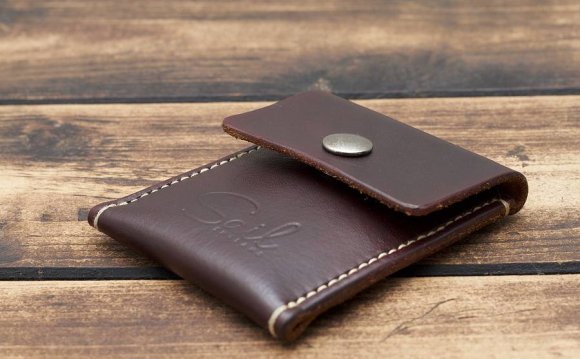 ✚ Please allow an additional lead time of 1-2 weeks for this Fall/Winter 2016 handmade product! Please message us if you have any questions or if there is a specific deadline for receiving this item, and thank you for your patience! ✚
Perfectly sized to fit small essentials like credit cards and cash, the coin purse features a charcoal splatter-paint finish. The Emma can also be found in simple leather for a classic style. The Emma features a solid brass button stud closure.
The Emma Coin Purse is a part of our Supply collection where natural leather joins our classic hand-painted techniques. Supply is derived from sleek masculine pieces, earthy leather with a pop, and a focus on heritage. Drawing from Billy's Navy days, each piece in Supply has been named from a letter of the phonetic alphabet. Focused around longevity, these pieces are meant to be passed from generation to generation.
coin purse length across top: 5 1/2 in.
coin purse height: 3 1/2 in.
CARE INSTRUCTIONS
The Emma clutch is made from vegetable tanned leather. The leather is sealed to resist dirt and moisture, and will tan with time and exposure to sun and light. The color blocked detail is hand-painted with a tough wearing leather paint that will age beautifully and is very durable. Given the nature of materials like leather and the hand-painted process, each set will vary a bit from the image. No two are exactly alike, but all are made with care!
Source: sonofasailor.co
Share this Post