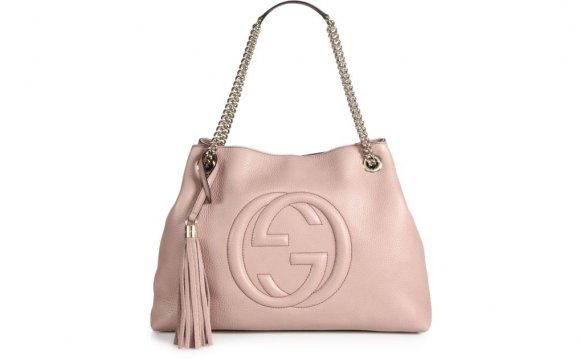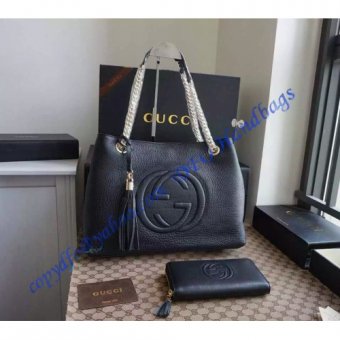 Product Code: GU308982-black
Availability: In Stock
Price: $351.00
Selecting clothes and accessories when the seasons are switching is challenging. How do you ensure that the things you are getting today work right now and will continue to work in the coming months? Looking for the right handbags, it is better to acquire a solid leather bag in a neutral or mid-range vibrant colour and employ it as a clothing staple into the upcoming season and after. This Soho Shoulder Bag introduced by Gucci is a superb choice.
It is similar to the disco but much larger and functional without giving up design and style. The big interlocking GG logo stitched on the front makes it iconic, it can be used season and season again. Adorned with a leather tassel, it can be carried double strapped or cross body. It's versatile and the size is ideal for holding all your personal essentials and a lot more.
This Soho bag features leather construction in timeless shape so that you can wear it dressed up (either formal or classy), or casually with jeans.
It is made of gorgeous black leather and has a removable leather tassel, double chain shoulder straps with leather shoulder pad, and light gold metal hardware. Inside the bag, there is an interior hook closure and natural cotton linen lining.
Source: www.luxtime.su
Share this Post