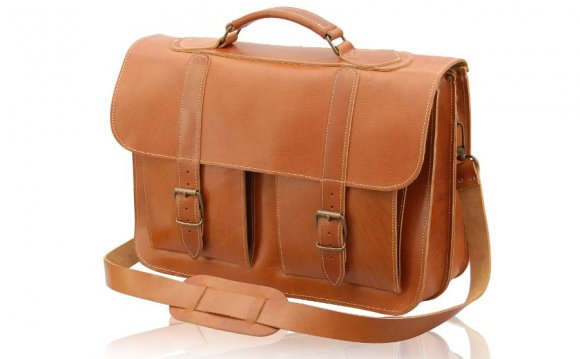 "I believe today's fashions require innovative and daring designs, and this is what I aim to do with my work."
"Hola! I'm Ricardo from the state of Guanajuato, which is well known for quality
leather work
. I've always loved to design, even as a boy, but I decided to study business administration. I took several jobs as a student, always related with leather products such as shoes and handbags. My job was in the promotions area, mainly in specialized fairs.
"Being in contact with all the different customers gave me the opportunity to listen to their ideas, and work on new designs together with them. Eventually my passion for design resurfaced and I decided to venture on my own, creating my own lines.
"That was 10 years ago, and now I have a little workshop and I have gained a lot of experience. I have developed an artistic sensibility for contemporary fashion trends, which I transmit through my designs.
"I believe today's fashions require innovative and daring designs, and this is what I aim to do with my work. I have gathered a team of artists, experts in the field, and together we share old and new techniques while working.
"I start by selecting the type of leather. Once I have settled on a particular design, I cut the leather as desired, and then proceed to sew it into shape. Sometimes I include a firm middle lining to help preserve the shape. I add the straps, zipper or button closure, and all the brass fixtures are made in Mexico.
"I combine tradition and vanguard in my designs, creating practical accessories that are proudly made by Mexican hands."
Latest update from Ricardo:
"I have been part of Novica's great family for many years now, and I remember well how, before I joined them, I went from door to door to boutiques and small businesses trying to convince owners that my leather creations were of a high value, because of their handcrafted nature. I often met people who did not value what handcrafted meant. Now, through Novica, I have been able to return to those same shops, demonstrating to them that my products are indeed valuable, and that they sell well in many countries! Thanks to Novica, I count on a steady income from my sales. This enables me to organize myself better and plan ahead. It also helps me have a good working relationship with suppliers and the assistants who now work with me. We are all links in a chain built through time, experience, and the desire to do things well. Novica is like a window to the world, but it is also a home in which we artists and artisans can come together, breathe culture, and preserve our roots. I feel how my fellow Novica artisans influence me, and how such influence generates a synergy of creative ideas that inspire us all."
Source: www.novica.com
Share this Post