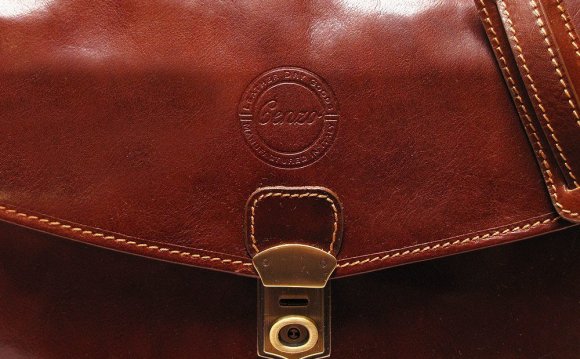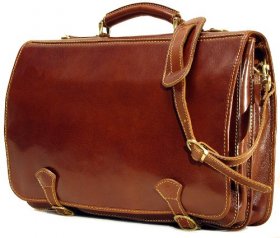 Cenzo Italian Leather Messenger Bag Review: Class, style, and functionality. These three things are usually the top reasons why people usually include the Cenzo Italian Leather Messenger Bag in their list of favorite bags (see ). Made from high quality Italian leather, this model is designed to be practical and stylish at the same time. Its sleek and efficient design makes it a good choice for people who need to lug around a bag that is sophisticated looking yet capable of carrying their essentials.
Cenzo Italian Leather Messenger Bag Specifications
• Made from 100% Italian leather
• Dimensions: 12.5" height, 5" width, 17.5" length
• Dual gusset pockets (8" x 6.5" x 1" dimensions)
• 2 pen holders and large zippered pocket
• Detachable shoulder strap
• Thick stitching
• Brass hardware
When it comes to the versatility of its looks, this model is a Total Winner. A lot of people really like it because they can use it whether they want to look sharp for a meeting or just stroll around town to do some shopping. It is made of calf skin leather which means it is very high quality yet lightweight at the same time. Unlike other leather messenger bags of its kind, the leather used on this one wears in a very pleasing manner so having some folds here and there even after constant use is not much of a problem. It also has a very roomy interior that can accommodate a regular sized laptop, some cords, and notebooks.
Now for the cons, Cenzo Italian Leather Messenger Bag reviews say that this model is not really recommended for long travels and other situations that are rather rugged in nature. For one, its interior is not properly padded so the things placed inside it are not really secured and protected. It is also a little bulky because which can be pretty problematic for those who will be rushing to places to and fro. Its flap isn't also that conventional for constant opening and closing because it needs to be pulled back almost 360 degrees just to open it. While this isn't a problem for regular days, it can be pretty annoying for those who need to quickly open their bags while outside. There are also some complaints about the dye of the leather rubbing off on clothes.
Based from these reviews, it is easy to conclude that this bag is something that is just good on the eyes. It has some brilliant feedbacks in terms of its looks but the functionality and practicality of this model isn't really a winner. It lacks the necessary qualities such as protection and portability which is very important on Messenger Bags.
Overall, this can only be recommended to people who are looking for something they can use in their office or casual days. However, this isn't really an option for those who need a bag to bring along to their travels and other active affairs.
Source: thebestmessengerbags.com
Share this Post