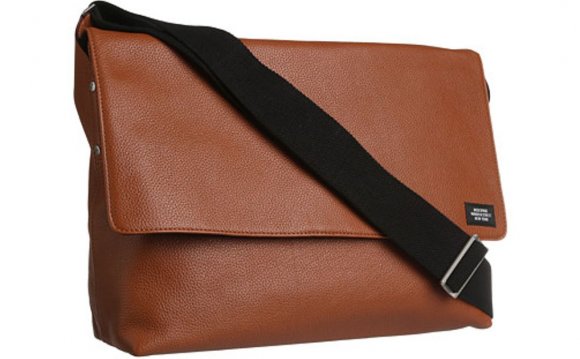 Materials used in the design of JACK SPADE products are carefully selected for color, texture, and most importantly, durability. Please treat with care to extend the life of the item.
BAGS
Leather: The leather used in the design of our products is specially chosen from the finest tanneries in Italy, Spain and Asia. Most of our leathers have been treated and are water-resistant. Should your bag become wet, wipe gently dry with a soft cloth. For spot cleaning, a damp cloth and mild leather cream may be applied. For regular cleaning, we recommend going to a professional leather cleaner.
Waxwear: Waxwear is meant to show mild abrasions with wear, but if there are unwanted scratches, we recommend using a blow dryer on low heat and slowly moving it across the surface of the bag. Be sure to keep the heat source at least 6 inches away from the surface of the bag. This will help eliminate signs of wear. Professional clean when needed. Waxwear should be treated with a waxwear refinishing compound once a year to
Canvas: For canvas spot cleaning, we recommend cool water and mild soap on a clean cloth. Please be certain to thoroughly test an inconspicuous area prior to actual stain removal to avoid uncontrollable variations in material reaction. Please note; leather trim may erode if submerged in water. Professional clean when needed.
Nylon/Tech Oxford: For nylon bags, a damp cloth and mild soap should work to remove most dirt and stains simply by wiping. Once the dirt has been lifted, be sure to wipe down the entire bag quickly in order to avoid getting water spots on the fabric. Please note; leather trim may erode if submerged in water.
Suede: Professional clean when needed. We recommend treating with protective suede sealant before first use and annually.
Cordura: Cordura® is recognized for its long-lasting durability and resistance to abrasions, tears, and scuffs, created from heavyweight nylon fabrics. Soil may be removed with a mild spray cleaner or detergent and water. Oil or grease should first be treated with a dry cleaning solvent, followed by a mild spray cleaner or detergent and water.
WATCHES
Stainless Steel: JACK SPADE watches are made of 100% solid stainless steel. Stainless steel is hypoallergenic and a very durable material. This high quality material can be buffed out to help remove scratches. The battery in your JACK SPADE watch should last approximately 2 years. When the battery expires, replace it as soon as possible to prevent any malfunction.
Rubber: Clean our rubber watches with soapy water. Watch is water-resistant - do not submerge in water to clean.
Leather: All JACK SPADE leather straps are Italian leather. Leather is a natural material that will fade and wear over time. To preserve your leather strap, do not expose to direct sunlight for a prolonged time as the color will fade. Do not submerge in water as it will compromise the integrity of the strap.
FINE APPAREL
To keep your suit looking its best, follow these recommendations:
-Regular brushing keeps dust and grit from accumulating in the fabric.
-A suit should not be worn every day. After wearing, empty the pockets, hang on a wooden hanger, and let air-dry. This allows the natural fibers to return to their original shape.
-The steam from a shower will help restore the natural moisture of fine woolens and remove wrinkles.
-If you get caught in the elements, and your garment becomes wet, allow it to dry naturally at room temperature. Do not dry-clean unless it is dirty, and always use a reputable dry-cleaner.
Source: www.jackspade.com
Share this Post