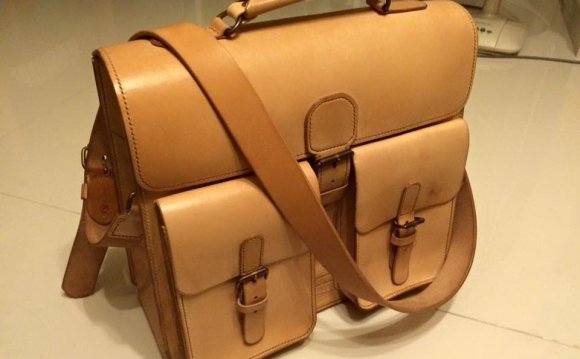 The bag as it came was very nice. Made of thick leather and well mounted hardware, it seemed to be a great foundation. It did lack much ability to organize internally, and the straps and buckles were a bit of a pain to use in practice, but those things would be taken care of. I was able to slip my compact pistol in one of the pockets, but it wasn't entirely secure, and certainly not easily accessed.
The same model can be found on a large online retailer for somewhere around $400, but a little internet-fu found me the Chinese manufacturer's website and a retail price of $126.
One thing I noticed in use before my modification supplies arrived was that the bag was a bit "floppy". It doesn't have the internal flap stiffener under the carry handle you see in some leather messenger bags, so when carried that way the whole bag seemed to slump a little. Part of my aim would be to stiffen the whole thing up a little.
Source: www.instructables.com
Share this Post