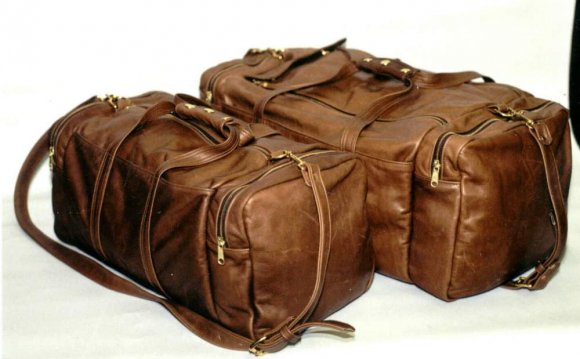 Unfortunately, my bag failed catastrophically a couple of weeks ago, and the start of a 10-day trip to Italy. There are two rings where you are meant to attach the shoulder strap, and the leather loop holding one of the rings just pulled out of the place where it was attached, with no warning and very little provocation. Fortunately, nothing inside was broken by the fall, and the bag wasn't lost. I was able to limp through the rest of the trip by looping the shoulder strap through the carrying handle, but that was quite awkward. So, definitely not "lifetime" unless your life expectancy is two years.
Upon examining the failed seam, I see that the small leather loop connecting the attachment ring is held to the bag by a single line of stitching, and that is apparently not good enough. Two more rivets, connecting those two loops solidly into the bag, would make all the difference, but this is a place where Duluth skimped on quality. In fact, looking at the newer photos on their website, it seems that they have now eliminated the two rivets that, in my old bag, held the carrying handle securely to the bag. So they are making it worse, not better.
To their credit, the Duluth customer service person cheerfully agreed to refund my money on this, though I have to pay the postage to send the broken bag back to them - bad psychology, I think. I do like the design and may or may not order a new one the next time it's on sale. But the further weakening of the bag by removing the handle rivets gives me pause.
Source: www.duluthtrading.com
Share this Post